Level 7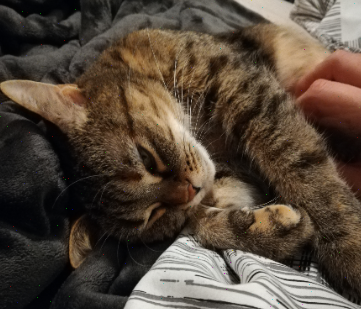 There is a message hidden in the image above. Can you extract it? The data below tells you where to look.
Hint 1

Download the image and load it into R. Maybe with png::readPNG(). (The png package saves color values between 0 and 1. If you want the usual 0-255, multiply the array with 255.)
Hint 2

Zoom in on the picture. Can you see something odd?
Hint 3

Images in png format have usually 3 color values for each pixel: red, green, blue, each between 0 and 255. These are additive colors, 255, 255, 255 is white and 0, 0, 0 is black.
Hint 4

There are common ways to store symbols (like letters) as numbers: ASCII and Unicode/UTF8. intToUtf8() could be useful.
Hint 5

The color values of a specific color (red, green or blue) are changed at the pixels given in the data below. Extract them from the image and convert the resulting numbers to text with UTF8 Encoding.
Data
x y color 215 198 g 208 241 r 201 292 r 221 268 g 282 85 g 274 225 g 72 230 r 305 303 g 81 280 r 136 245 r 18 173 r 253 340 g 164 122 b 45 42 r 130 283 r 76 97 r 19 203 b 11 222 g 256 332 g 205 264 b 42 156 b 180 66 g 246 29 r 10 76 g 40 83 b 247 9 r 49 221 r 123 341 b 162 228 b 222 272 b 27 24 b 166 186 b 39 361 r 219 304 b 242 311 b 52 335 b 275 254 b 302 51 g 7 218 r 131 165 b 207 191 r 167 84 r 229 274 r 225 163 b 286 40 g 183 275 r 133 30 r 53 326 r 98 91 r 1 252 b 187 236 r 194 82 g 267 300 r 69 144 b 99 90 b 37 109 b 26 270 g 75 209 r 79 108 b 163 319 r 141 288 b 248 133 b 9 190 b 284 164 r 289 114 b 64 179 r 209 67 g 266 226 r 278 346 b 182 148 b 137 53 r 125 158 r 71 348 r 192 125 b 240 207 r 95 60 g 3 282 b 169 152 g 263 231 g 117 1 g 118 177 b 181 102 g 237 238 g 12 23 g 138 358 r 127 8 g 241 129 g 122 232 r 290 227 g 224 307 g 87 98 r 269 183 b 89 77 r 147 194 r 48 349 r 85 334 b 112 321 b 100 48 g 78 327 b 226 58 g 230 138 b 297 70 g 121 80 g 255 104 r 189 159 b 36 322 r 296 119 b 245 170 r 158 39 b 60 46 r 8 263 r 58 95 b 227 14 r 92 223 b 228 136 r 244 187 r 4 355 r 66 112 b 178 64 r 50 305 g 303 18 b 190 359 b 218 110 r 307 271 g 80 145 r 264 126 b 63 256 g 233 246 g 285 310 r 220 31 r 231 17 b 217 357 g 144 178 r 210 73 b 171 172 b 184 25 b 146 174 r 104 2 b 55 329 b 150 284 b 54 298 b 173 37 b 115 143 r 24 59 b 179 69 r 202 123 b 295 253 r 5 201 b 254 328 r 61 86 r 41 65 r 161 115 g 33 234 r 88 188 g 97 339 r 96 120 b 195 267 g 211 290 b 103 93 b 21 212 r 165 169 g 2 215 g 268 213 g 113 139 r 249 193 g 13 28 r 197 281 r 272 100 g 238 325 g 23 21 r 142 22 b 159 116 r 223 261 r 299 162 r 70 220 g 287 11 r 154 294 g 56 27 b 175 154 r 258 199 r 149 155 r 176 75 g 276 242 g 14 41 g 279 87 g 235 124 r 108 360 g 25 131 b 28 161 g 270 262 b 251 233 b 298 38 g 90 3 g 153 106 g 105 74 r 203 103 r 199 181 r 300 273 r 68 192 b 236 56 b 252 99 g 304 279 r 198 157 b 111 211 g 91 302 b 292 312 r